Core Values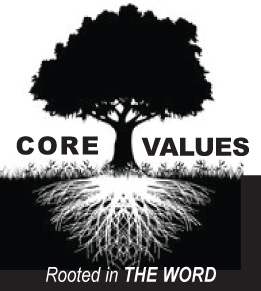 The top three core values of FreedomOne are:
LOVE – We see love as the most critical ingredient to any leadership model. Love is an action and is not based on our emotions. Love is the glue that binds everything together. 1 Corinthians 13:1-3

"Though I speak with the tongues of men and of angels, but have not love, I have become a sounding brass or a clanging cymbal. And though I have the gift of prophecy, and understand all mysteries and all knowledge, and though I have all faith, so that I could remove mountains, but have not love, I am nothing. And though I bestow all my goods to feed the poor, and though I give my body to be burned,

but have not love, it profits me nothing."



HUMILITY – Humility is an essential component of our character in our Christian walk. Without humility we cannot have unity. Humility enables us apologize and ask for forgiveness; it allows us to respond to and learn from criticism without defensiveness; it allows us to respond to unfair treatment without being overcome with bitterness; it opens the path to healing and hearing from God; and it allows us to be real and to be ourselves without worrying what other people think. Humility keeps us reliant on God and not ourselves. Being truly humble requires "dying unto ourselves".

INTIMACY WITH GOD – It is through intimacy that we receive strength, power, comfort, revelation, discernment, and direction. It's through intimacy that we are able to truly know and love God. Intimacy requires "being still" and regularly being in the Word, and in prayer and worship. When we are intimate with God our character traits will be in alignment with Jesus. The anointing we carry is directly related to our intimacy with God.